How to make your links :~D

By: Me
For: Taina :)

Included in this page:

First - How to make a link

Second - How to post your blog to show videos in MySpace

Third - How to make an image link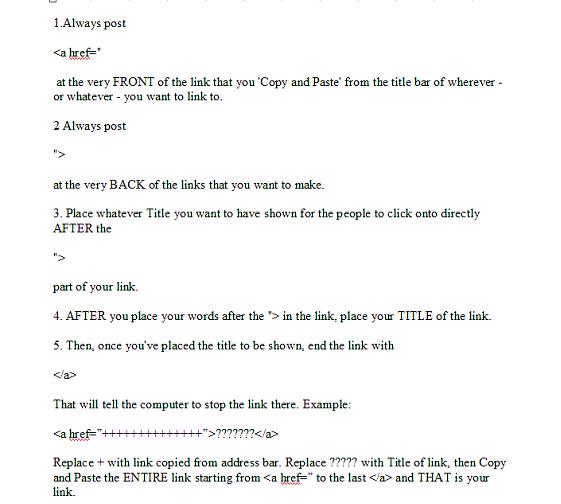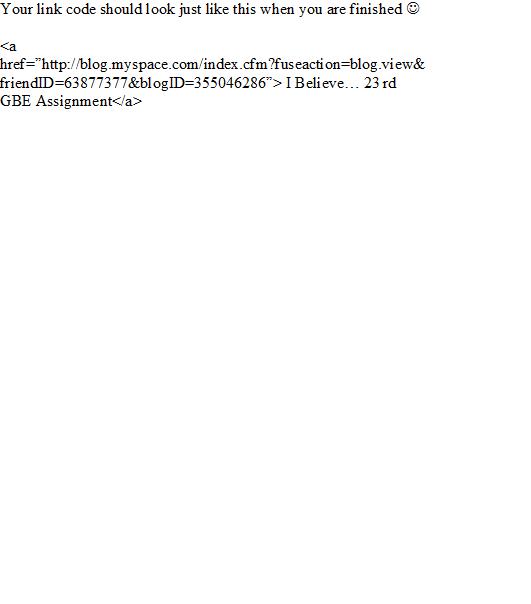 How to make the blog links work. Inserting a music video or any video.


Step one. Go to the video page and highlight code. The one you want is highlighted 'Video code' Add this one to your profile - the second choice code to copy and paste.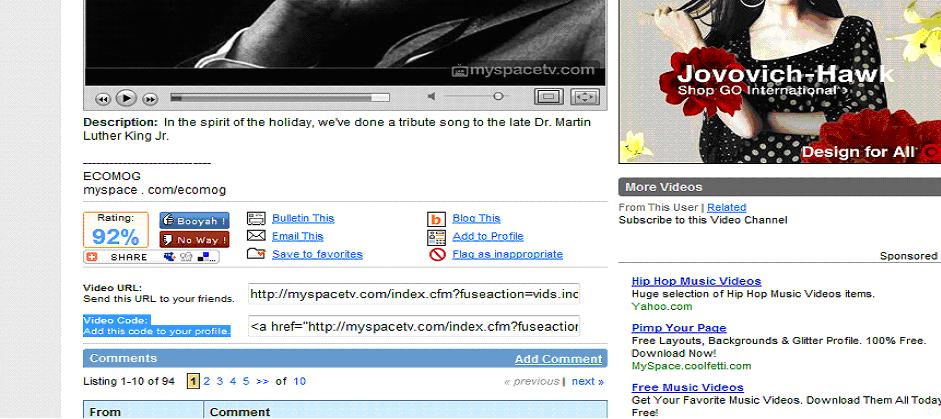 Or, if you use the YouTube videos you want the code under what I've highlighted for the 'Embed'...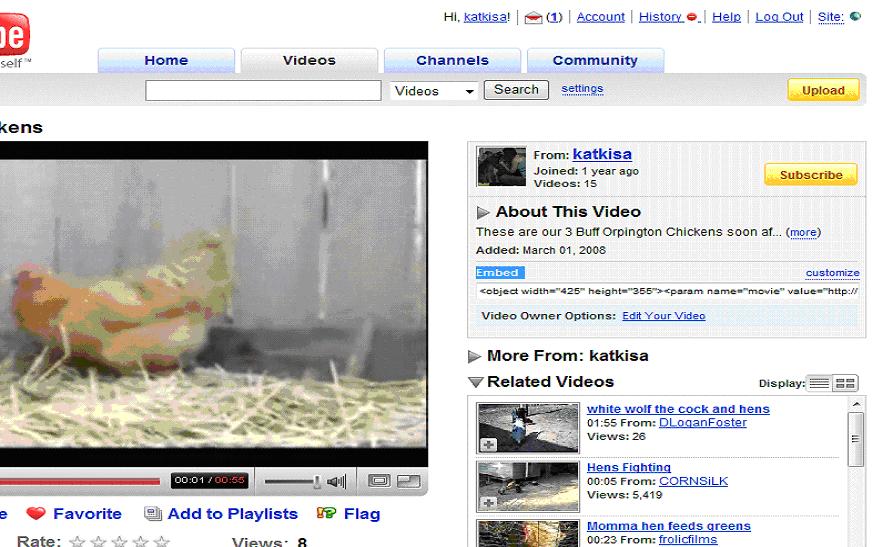 With me so far :) K. So you copy and paste either one. In this case I shall copy and paste the one for my chicken video. Now I click on my 'Post New Blog.' Then, if any words are necessary in the blog write them now (in this case, all I'm doing is the video so I don't need to add words). After you do, click on the highlighted area below. 'If you can't input your blog 'Click Here.'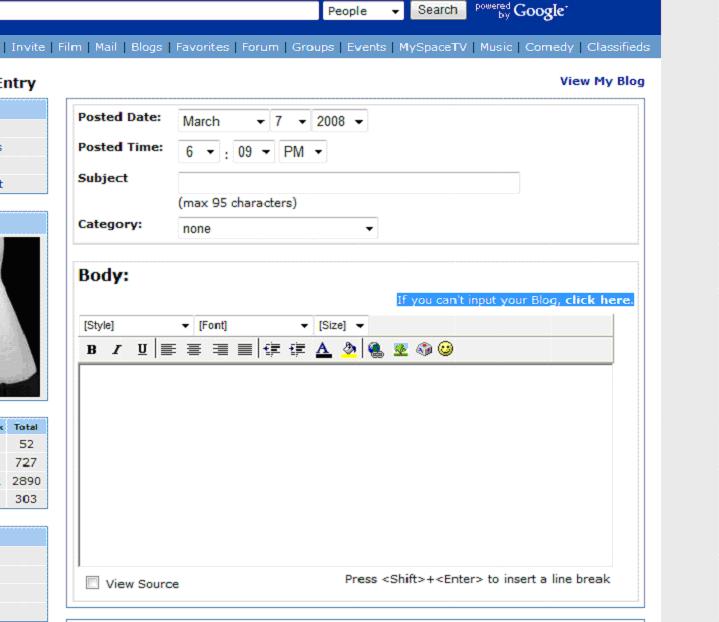 Now we get the screen below ...




Now, we do the paste thing to input our code into the blog so it looks like this ...




So now we click on the 'Preview & Post' button after we enter a subject line of course and we get this...




Then, you're done. Click on 'Post' and it should be up :)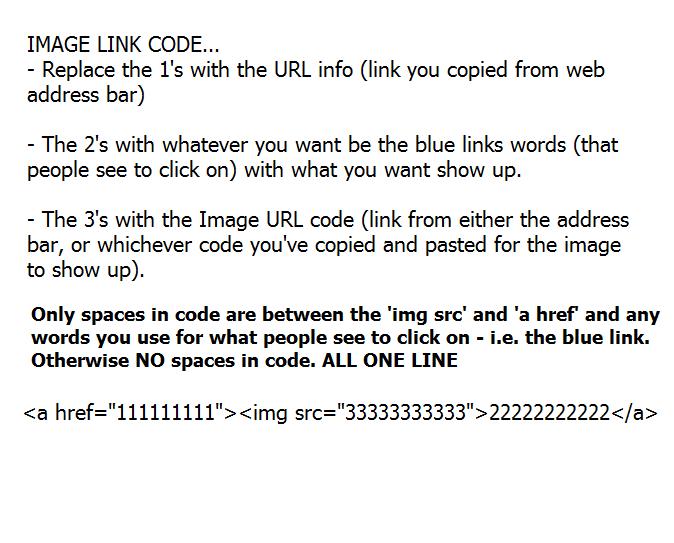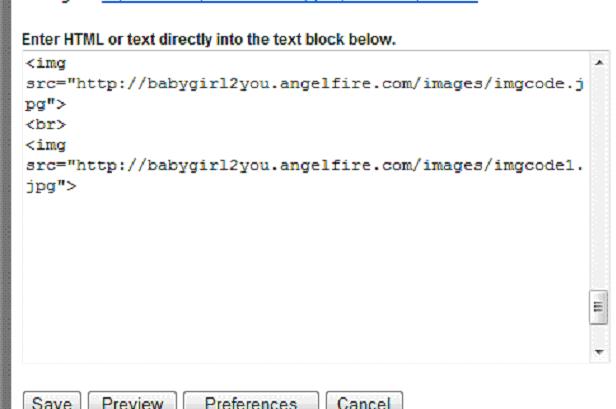 This is an example of what the above looks like in my editor (that I make this web page with). As you can see my url info for the above images is the 'http://babygirl2you.angelfire.com/images/' info in which case that is the 3's in the above source code.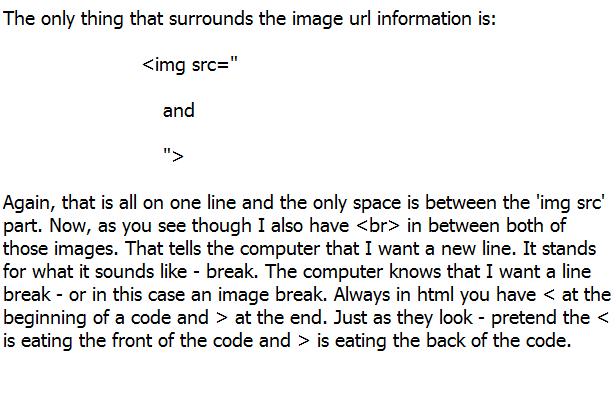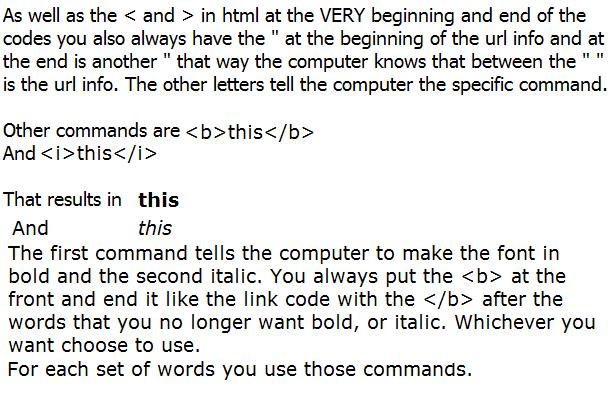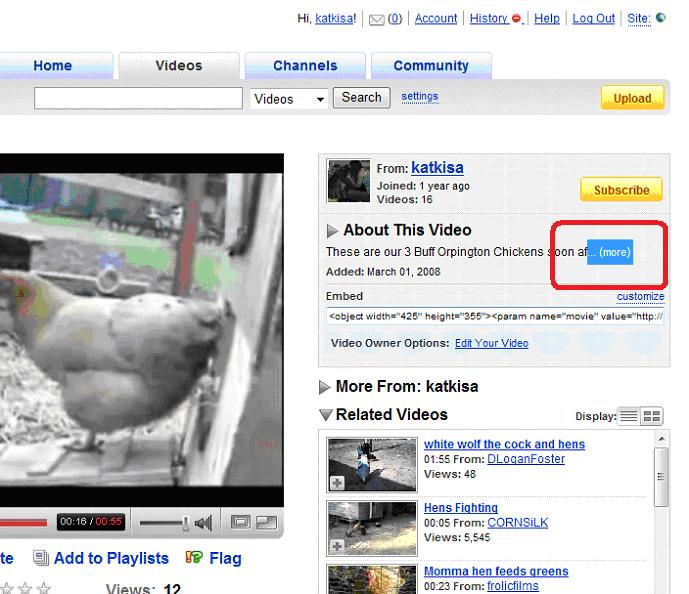 When trying to send a link of a vid to a friend there are two methods. First you want to click on the 'More' link in Youtube so that it will show the entire information about the clip - sometimes you don't have to do this step, sometimes it's already open. That's the above picture. Below I've clicked the link and you can see all the info - in this case the URL and Embed info.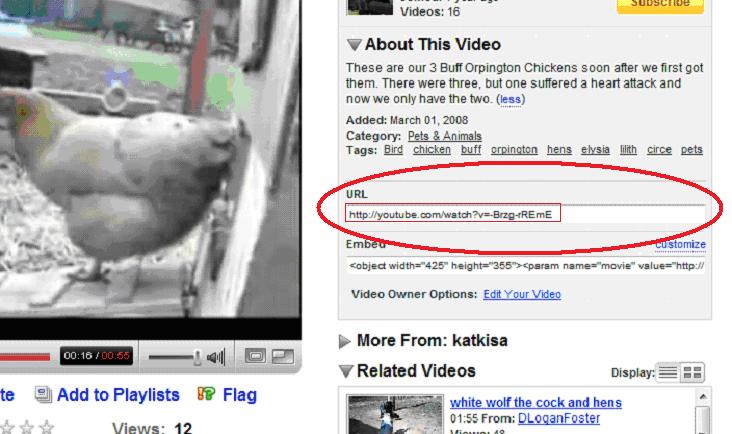 As above. I have clicked on the 'More' link to get the URL info displayed. Now I have highlighted (red circle) the URL info - which is the link to the video's page - where the video is located. That is the info that you want to copy and paste for your URL info that goes into the link you want make. Below is another method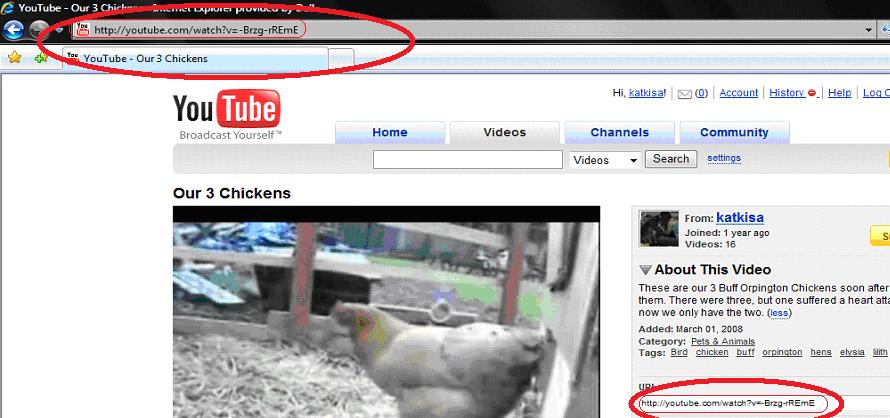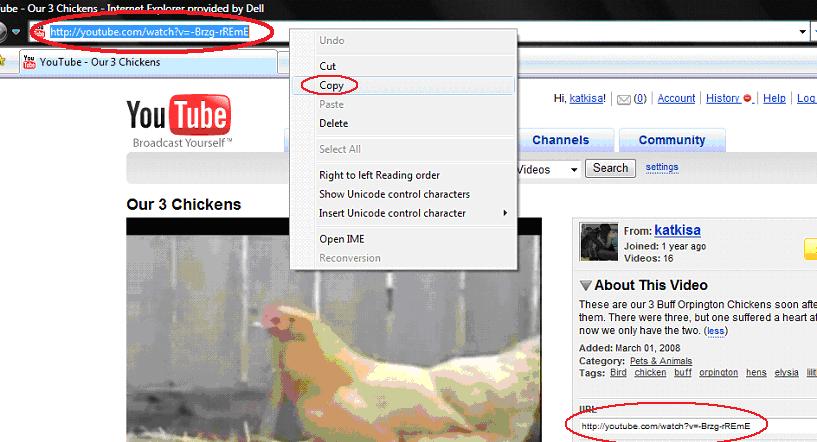 In the pictures above, you will see that I have highlighted (red circle again) the URL info in the ADDRESS BAR this time. Notice below that the info is the same as the URL info that you get from the above steps. In this method, you can copy and paste the info directly from the address bar and it is the same as the info they give you from the above steps. Either way works generally.